Big Purr Music Birthday Edition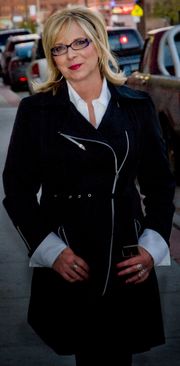 Today is my birthday!  Not telling how old I am, but let's just say, hey, it ain't the years Baby...it's the mileage.  Fortunately, I feel remarkably jaunty in spite of (or perhaps because of) the variegated miles I've clocked in on this mercurial journey thus far.

I have SO much to be grateful for this year, namely, all of you.  Thank you for your support, and for listening to the songs from Restless via The Big Purr Newsletter over these past six months.

In honor of my B-day, I want to highlight the love songs from the album because, as John Lennon so very aptly affirmed, "Love is the answer, and you know that, for sure."
Restless
— My version of a classic torch song.  Perfect for a slow-dance on a summer night.  Sensational vibes provided by Kyle Zender (Bass, Electric Guitar), Hill Baker (Percussion), Thom Flora, background vocals, and Chris Speasmaker on keyboards adding that delicious retro groove.
Activated
— A wistful love letter.  Is there anything more scrumptious than that feeling of being in love?
Yes Please
— I love that this is the last song on the album.  A song of Love and Hope—kicky and upbeat to send us on our way.

In addition to the outstanding musicians, special thanks to my wonderful support team for helping me produce the look and feel of the album—Steve Cinocco, Jane Guthridge, Dana McGrath, Randy Brown, Sherry Velarde, and Kitty Crimson.

Well my dear friends, this concludes our song-by-song review of Restless.  I hope you've enjoyed these newsletters from Big Purr Music.  Please do drop me a line and keep in touch!  I'll keep you posted on all the latest breaking news from Big Purr.

In the meantime...

Onward and upward!

LISTEN, LOVE, BUY, SHARE.