News, Music, and Reviews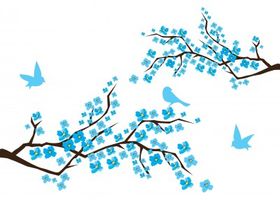 Happy April Everyone!  Spring is officially here
and what's not to LOVE about that?

NEWS


Tom Gilding at WBSD Wisconsin interviewed me in March and together we explored eight songs from Restless  on The New Album Hour.  Have a listen on the link below—it's totally The Susie Show!
 

MUSIC


What???  You haven't ordered your CD yet?  Giddyup!!
Get it HERE from my website or download it from iTunes.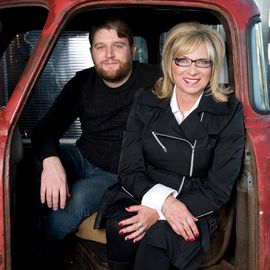 None of this would have been possible without the work of the gifted Hill Baker on percussion and the amazing Kyle Zender.  With his brilliant lead guitar and bass chops, stellar mixing and mastering skills, and his keen sense of musicality, Kyle really gathered all the elements together to make the songs come alive in ways I never could have imagined.  Kyle co-produced the album with me and I couldn't be more grateful.  Click on the links below and listen to the highlighted songs for this month, "Mended Fences" and "I Am a Muse (Tell No One)".
Mended Fences
This is a song about "frenemies", someone who you may love, but just can't dance with, and the realization that it's probably better for both of you to just keep separate lives.  I love the pedal steel by John Macy on this tune, the bright snappy drums by Hill Baker, and be sure to listen for the "guitar waterfall" by Kyle Zender in the instrumental break—our very own Wrecking Crew.
I Am a Muse (Tell No One)
A mystical song about love—from both the divine and mundane point of view.  Falling in love can feel magical and other-worldly but we are also faulty, flawed human beings.  That's me on the acoustic guitar, with superb lead guitar and some very tasty slide guitar riffs from Kyle Zender.  Hill Baker adding just the right rhythm on the cajon, shakers, tambourine.  We wanted a real back porch, acoustic jam kind of vibe.  Thom Flora's background vocals are so intuitive on this song—he really has an amazing musical sensibility.
REVIEWS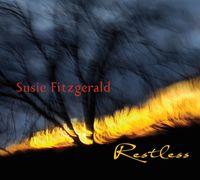 In addition to over 80 radio stations across the US playing the album this Spring, I'm feelin' the love from Europe!  Nearly every track from Restless  has appeared on Roots, Country, and Americana stations in Belgium, France, Germany, The Netherlands, Italy, Scotland, Spain, Luxemburg, England and Wales.
Special thanks to these DJs for their very kind reviews…
"Those who enter on this varied, atmospheric musical road trip will not be at all disappointed by these twelve song jewels. On the contrary, it is a terrific album, one that will certainly bring pleasure through the rest of the year. A really beautiful song collection that you should absolutely listen to."
—Max W. Achatz, Country Jukebox, Munich, Germany
"Talk about a pleasant surprise ... We were soon captivated by the songs and stories of the bespectacled American. The twelve tracks therein show her fascination with all kinds of relationships, such as those between lovers, friends, enemies and "vrijanden" — loosely translated to the neologism suggested by Fitzgerald, "frienemies" — but also with herself. Quite fascinating! It was very pleasant to get acquainted with this Susie Fitzgerald. And we hope it will be the same for you."
—Benny Metten, ctl.alt.country, Belgium
"What a delightful album! I found Susie by coincidence on the Internet and I was interested from the first listen to one of her songs. Her lovely clear voice and sound indeed make me think of Neko Case, with a bit of Eliza Gilkyson and Shawn Colvin. The lyrics are so smart! Also, the varied songs are beautifully arranged and played. A nice extra: Susie loves birds (her "Meadowlark" song is my favorite!) and wild animals, like wolves and tigers. What a very pleasant meeting through music!"
—Johanna J. Bodde, Insurgentcountry.net, Germany
Thanks for listening!  Spread the love!  Forward this email to your friends!